Recycled Beats - Summer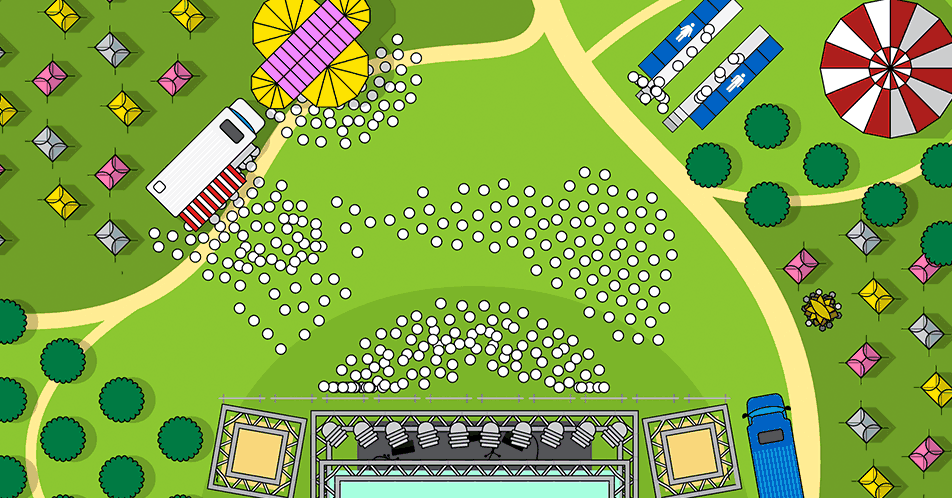 How can your recycling power music festivals in Wales?
More and more people in Wales are recycling. In fact, we're the third best recycling nation in the world! We also love our music festivals in Wales, so we're revealing how your recycling is keeping the festivals fully charged.
Can those empty beer cans really power the headline act? Our #RecycledBeats campaign reveals all…
Move the capacity slider to discover how recycling can power the music
festival goer recycled these festival essentials it would save enough energy to power the music on the main stage for
0
| | | |
| --- | --- | --- |
| | Water bottles | 1 |
| | Beer cans | 1 |
| | Dry shampoo cans | 1 |
| | Toilet rolls | 1 |
| | Suncream bottles | 1 |
From junk to funk
We use up to 95% less energy to make products from recycled materials than raw materials. It's time to make some noise with your recycling! Follow #RecycledBeats on our Facebook, Twitter and Instagram pages to see how recycling powers your favourite festivals.
Did you know...
Water bottles
Did you know that recycled water bottles can be turned into t-shirts? That's next week's festival outfit sorted!
Suncream
Increasingly people in Wales are recycling empty toiletry bottles like sun cream and shampoo. If you're soaking up the sun at a festival, pop your empty sun cream bottle into the recycling bin.
Dry shampoo
Your recycled bathroom items could power that first post-festival shower. 2 aerosol cans + 3 shampoo or body wash bottles = saves enough energy to power the shower for 10 minutes.
Toilet roll
Just one recycled toilet roll tube saves enough energy to charge your smartphone twice – that's almost enough for the whole weekend!
Beer cans
Aluminium can be recycled an infinite number of times without losing quality. It also uses the most energy to produce from scratch out of all the materials - just 1 recycled beer can save enough energy to power a DJ's mixing console for 4 hours.
Recycling locator
Wales is 3rd best in the world and 2nd best in Europe at recycling. Help us be the best in the world by recycling everything you can. Unsure about a particular item? Use our Recycling Locator below to find out everything you need to know about what can and can't be recycled in your area.